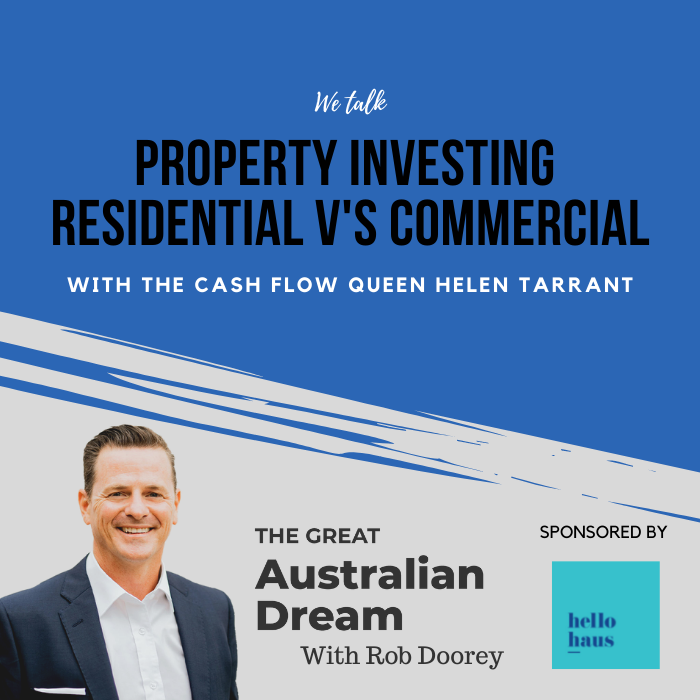 As the residential property market continues to boom, could commercial property be a more viable option?
In this episode of the Great Australian Dream Podcast we discuss the pro's & con's of investing in commercial property. Have you ever contemplated investing in commercial real estate?
A little scary...a little foreign? Join us for the latest episode of The Great Australian Dream Podcast as we talk to the Cashflow Queen - Helen Tarrant to address some of our fears. Leading Commercial Property Specialist, Helen Tarrant, believes the solution for Aussies can be through commercial property. From humble beginnings as a migrant child, with only $70 to her family's name, she decided to start investing in commercial real estate. She quickly built a $10 million dollar empire – obtaining 20 properties in five years.
Share
|
Download