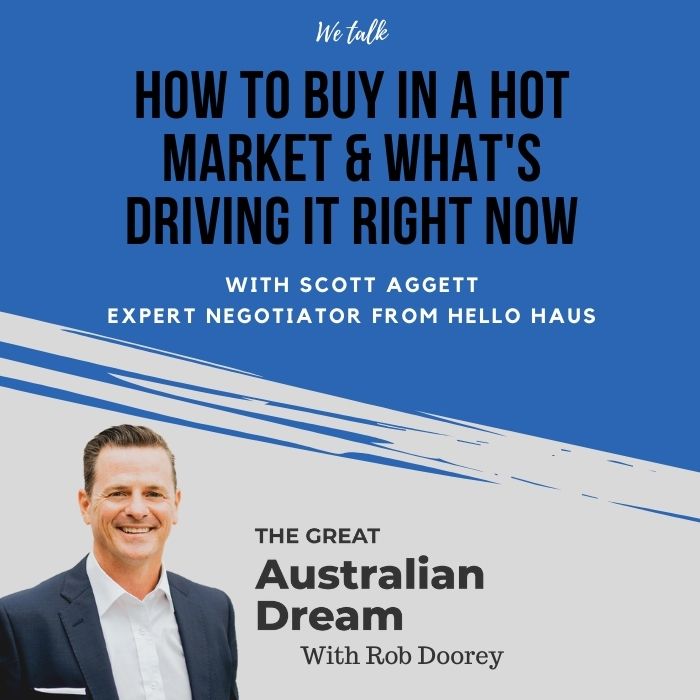 In many parts of the country we're seeing a hot property market. So what's driving it and what may ease or put the breaks on? If your buying right now, how do you get ahead of the pack and make your dream purchase?
In this Episode of The Great Australian Dream we talk to Scott Aggett of Hello Haus. Scott is an expert property negotiator, commentator, property author, speaker, developer, property investor and property coach. 
Make sure you check Scott out at  www.hellohaus.co...especially if want someone to negotiate the best deal possible.
Share
|
Download